Adoption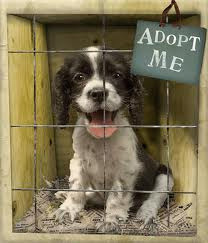 Before adding a pet as a member of your family, make sure you are ready for the commitment. An estimated of over 3 million unwanted pets are left in shelters every year with an unknown feature.
We can't save every pet that is left in shelters but we work with local adoption groups and help them find good homes for the pets they are fostering.
Many of our customers who have adopted a pet will tell you that not only adoption was a rewarding decision but the pet they adopted is one of the best they've ever had.
We are currently working with Pals4Pets and Keller's Kats.
Pals 4 Pets are at Pet Friendly Store
Saturdays from 10am – 1pm
More information here
Keller's Kats will be at our store
Sundays 11am-3pm
Check back for next event date
More information here
Free Training
If you have recently adopted a dog, know someone who has, or are thinking about adoption, then let us help make this exciting experience even better! Purchase your new companion's necessities (Totaling $125 or more) and receive your puppy or dog's TRAINING CLASSES FOR FREE! That is a value of up to $119.99. This is our gift to you for adopting.
Show us your adoption paperwork and sign up within 30 days of your adoption date!